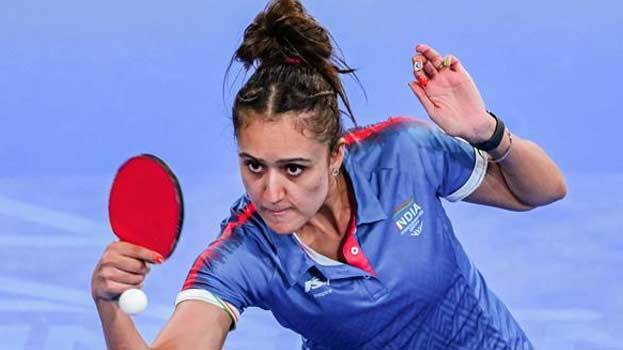 NEW DELHI: Manika Batra became the first woman to win medal at the Asia Cup Table Tennis Tournament by defeating sixth best player Hina Hayata of Japan. She defeated Hina Hayata, who is three-time champion for 4-2 score, and grabbed the bronze medal.
She is also the second Indian to win the prize at the Asia Cup Table Tennis Tournament. Manika Batra created history at the Huamark Indoor Stadium in Thailand.
Batra defeated her opponent in the match with scores 11-6, 6-11, 11-7, 12-10, 4-11, 11-2. Earlier, Manika Batra had failed at the semi-final match with Japanese player Mima Ito.
In the first round held on Thursday, Batra had defeated world seventh best player, Chen Xingtong of China and entered the quarters. Manika Batra, who stands as the 44th best player had defeated fourth seed table tennis player for a 4-3 win and entered the semi-finals.