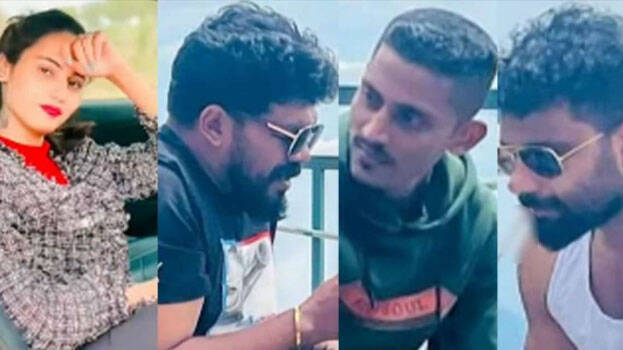 KOCHI: Some dramatic scenes were witnessed in the court in connection with the incident of gangraping a 19-year-old girl in Kochi. Two lawyers appearing for one of the accused Dimple Lamba (Dolly) in the court led to the dramatic events. Noted criminal lawyer advocate Aloor and advocate Afzal appeared in the court for Dimple.

Advocate Aloor asked advocate Afzal to leave the court. The court considering the case reminded that this is not a market to make noise. In the meanwhile, accused Dimple said she handed over the case to advocate Afzal. With this, the spat between the advocates ended.

Meantime, in the report submitted, the investigation team alleged that the model was gangraped brutally. She was gangraped in the vehicle outside the hotel in the parking area and on the public road. The police said Dimple's support was there for the three men.

The prosecution told the court that the act of the accused was a planned one and a brutal one. The mobile phones of the first three accused have been seized in the case. However, the police could not examine it as they were locked with password. The phone of the fourth accused Dimple has not been found. The prosecution had informed the court that further investigation should be conducted focusing on Dimple, who is from another state and staying here alone and that she should be interrogated in detail. Following that, the four accused were remanded in custody till November 26. Vivek Sudhakaran, Nithin Meghnathan, Sudeep, all natives of Kodungallur and Dimple Lamba of Rajasthan were remanded in custody by the Ernakulam Judicial Magistrate Court.