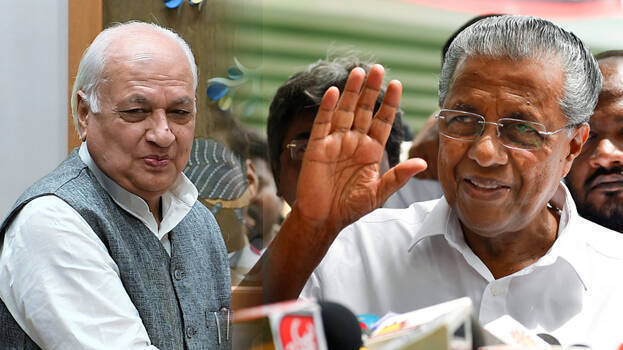 THIRUVANANTHAPURAM: The Kerala cabinet has approved the draft bill to remove the governor from the post of chancellor of the state's universities. The bill is expected to be introduced on the first day of the legislative session, which begins on December 5. The bill also states that the benefits and other expenses of the Chancellor will be allocated from the own funds of the universities. The governor had earlier given permission for the Kerala Assembly session to begin on December 5. The main agenda of the session is to remove the governor from the post of chancellor.
Meanwhile, even if the bill is introduced, it will become law only if the Governor approves it. The bill is likely to be submitted by the Governor to be approved by the President. As per the bill, the appointment of the chancellor is for five years. Re-appointment will be given once after expiry of the term. The chancellor's headquarters will be in the university. The department minister will be the pro-chancellor.
The government has decided to bring an ordinance to remove the provision that the governor should also be the chancellor of the universities of the state. The rules of all universities will be amended for this purpose. The government took the decision after considering the recommendations of the Poonchi Commission report that it would not be appropriate to appoint the governor as the head of the university as the chancellor, who has to fulfill the constitutional duties assigned to him. The Commission was of the opinion that the post of Governor-Chancellor should be avoided.
The government is of the opinion that eminent persons who uphold high academic values ​​should be appointed as chancellors of universities. It is the government's position that persons with expertise in the field of higher education should come at the head of the universities to turn the higher education centres into centres of excellence of international standards.