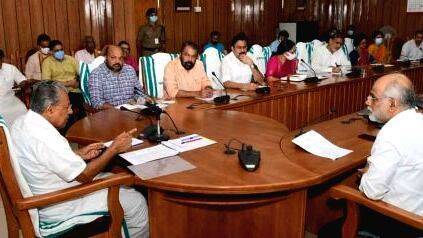 THIRUVANANTHAPURAM: Agriculture Department Secretary Dr B Ashok who wrote on the draft amendment bill to remove the governor from the chancellor post of universities, that the reason for this is unclear, has been harshly criticised by the cabinet. Agriculture minister P Prasad and chief secretary VP Joy has been assigned to inform the displeasure of the cabinet to him.
It is reported that Ashok's stance was criticized by the Chief Minister and the ministers in the meeting. It is indicated that the special cabinet meeting which is held today will also discuss the technical error pointed out by Ashok. It was also pointed out in the note of the Agriculture secretary that the reason and purpose of the bill was not specified.
The draft bill will be submitted before the cabinet with the scrutiny of the ministers and secretaries of each department as the amendments are required in the universities under other departments. The ministers opined that the officials should not express their opinions out of their limits and should write notes based on the subject. The chief minister also expressed his displeasure. Ministers handling the departments related to various universities also expressed their opinion in this regard.