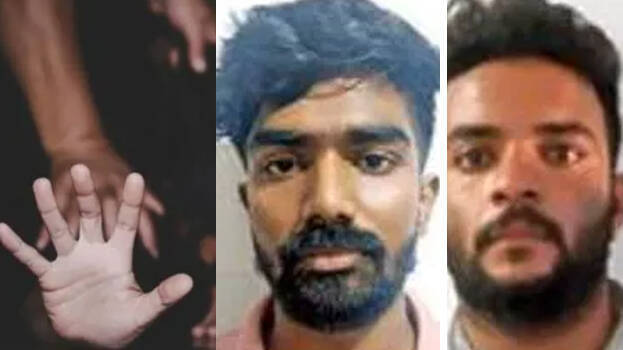 KOZHIKODE: Police arrested men who abused a woman several times after giving a false promise of marriage. AK Nihad Shan (24), hailing from Kottalada in Cheruvannur in Kolathara and his friend Mohammad Junaid (26) from Mangottu in Malappuram's Vazhayur were arrested.
The abused woman was a native of Kanyakumari. As per the complaint, the woman was taken to different places in Kozhikode and Malappuram districts and sexually abused. The woman filed a police complaint on October 29. Nihad is named as the first accused in the case.
The complainant and Nihad met through social media and fell in love. When the woman asked him to marry her, the accused demanded that she convert to his religion. When the complainant objected to this, the man forced her to withdraw from the relationship.
As the woman refused to withdraw from the relationship, Nihad informed the woman through his friends that he lost his memory in an accident. She was told that he is undergoing treatment at a hospital in Perinthalmanna. Following this, the woman, who came to Perinthalmanna was taken to different places and abused.