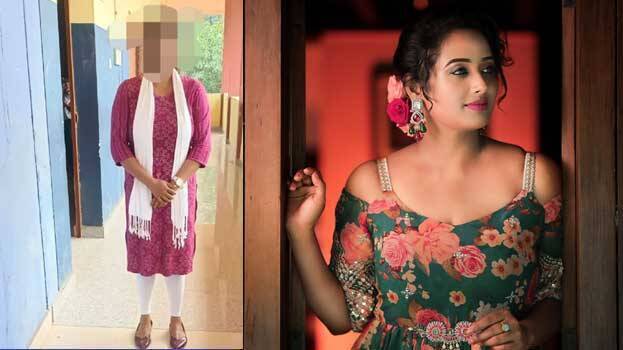 MALAPPURAM: A complaint has been filed against a headmistress of a school for behaving badly with a teacher who wore leggings to school. The complaint was filed by Saritha Raveendranath, who is a teacher at CKHM Government Higher Secondary School at Edapatta in Malappuram. The teacher complained to the District Education Officer against headmistress Ramlath.
Saritha Raveendranath had won the Mrs. Kerala title in 2019.
She works as Hindi teacher in the upper primary classes. According to the complaint, the headmistress made bad remarks about wearing leggings when Saritha had gone to the headmistress office to mark her signature. The headmistress said that students are not wearing their dress properly because she is wearing leggings.

Ramlath allegedly said that how can teachers ask students to wear dress properly when Saritha is wearing such dresses to school. However, Saritha took it as a joke and asked if teachers have any uniforms. To this Ramlath said that the problem is Saritha's pants and that is her culture.
Saritha said that she has been a teacher for thirteen years. There have been no complaints against her teaching or in her academics. The headmistress also has no such complaints. The government has not stipulated any uniforms for teachers. In such a case, speaking against a person who is dressed decently is insulting.
The teacher said that she was dressed decently and that is why she took a photo of herself in that dress and attached it with the complaint that she filed. Saritha also said that she has not seen any male teachers being scolded for wearing jeans to school.
As there is a law that teachers can come to school in comfortable and decent dressing this incident has caused a lot of mental distress.
The headmistress, Ramlath has not yet responded to the complaint. The authorities have also not asked for an explanation from Saritha Raveendranath.