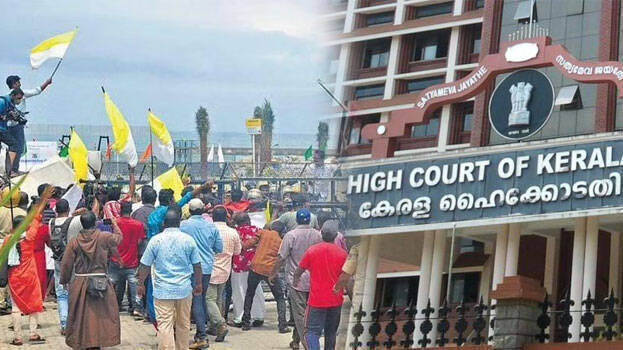 KOCHI: The state government told the High Court it has no objection to handing over the security of the port construction site at Vizhinjam to the central forces. The state government clarified its position during the hearing in the petition filed by Adani Ports in the High Court. The court sought Centre's position on the matter. The government expressed its stand on the petition filed by Adani Ports stating that the construction of the port in Vizhinjam is being obstructed and the security that it should get from the state is not being provided. In the petition, the Adani Group demanded that central forces be deployed in the project area as security is not provided.
Adani Group argued that there is a violation of the court order to provide police protection in Vizhinjam. The Adani Group claims that the police are providing protection to the protesters and not to them.
But the government informed the court that it has taken all measures except firing at Vizhinjam to avoid conflict. The government replied to the court's question that the priests including the bishop have been booked as accused and five people have been arrested. But the Adani Group informed the court that many of the accused, including these priests, are still on strike and they are unable to deliver the goods.
The government informed the court that hundreds of people will die in an event of firing during evacuation. Earlier, the court had given an interim order to deploy the central forces if the police could not provide protection in Vizhinjam. When this was not implemented, the company approached the court.