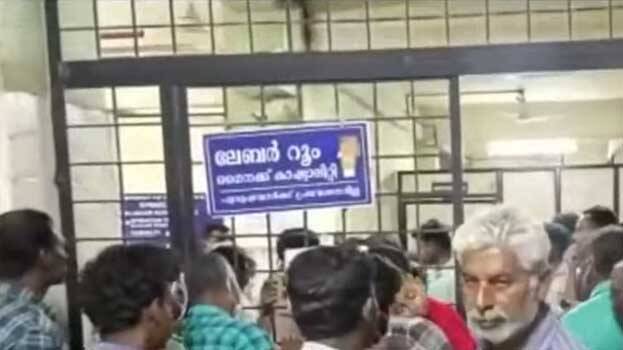 ALAPPUZHA: A woman and her new born baby died soon after delivery at the Vandanam Medical College in Alappuzha. The woman died has been identified as Aparna, wife of Ramjith of Kainakari. Her family alleged that the two died due to the doctor's negligence.

Aparna was admitted to the labour room at 3 pm yesterday. Soon, the doctors called her mother-in-law and said that a Caesarean has to be conducted. They wanted her signature to perform the C-section. The caesarean was performed and soon the baby died. The explanation of the doctors was that when the baby was taken out there was no heartbeat and they tried their best to save the baby but failed.

Meantime, the family alleged that Aparna did not have any difficulty before the delivery. Following the death of the baby, a clash broke out in the hospital and the police reached the hospital and spoke to them. The medical college superintendent entrusted a panel to investigate the incident. The woman died early Wednesday morning. The doctors told her family that a sudden drop in the heartbeat is the cause of her death. Only junior doctors were present at the time of the delivery. The family said they will not allow to conduct the post-mortem unless action is taken against the doctors and the employees.