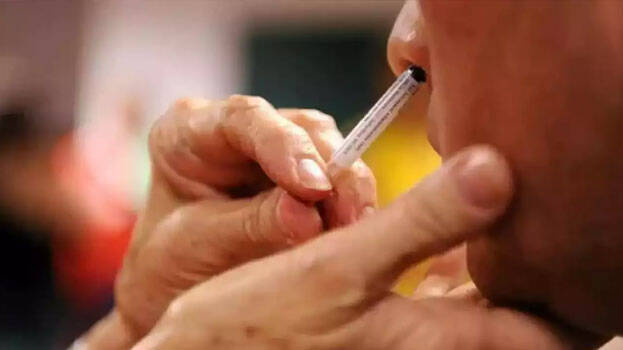 NEW DELHI: The price of Bharat Biotech's nasal vaccine against Covid has been announced on Tuesday. After including 5 percent GST, the 'iNCOVACC' vaccine is priced at Rs 800 per single dose plus for private markets. In the first phase, iNCOVACC will be available in private hospitals in the country. The vaccine will be available for Rs 325 in the government sector. The nasal vaccine is given as a booster dose in the context of confirming the presence of a highly contagious variant in India.
The nasal vaccine was approved by the government earlier. Those who have received Covishield and Covaxin can take nasal vaccine as a booster, official sources said. The slots for iNCOVACC booster are available on the Cowin app and users can book it there.
The central government has instructed that everyone should take the precautionary dose. The Union Health Ministry has also suggested that the elderly and those with health problems should prioritize taking the booster dose.
The Covid inspection has been tightened at the country's airports. Prime Minister Narendra Modi had addressed the people of the country and urged the public to strengthen vigil amid the Covid situation and take preventive measures like wearing masks.
Currently, even the World Health Organization does not have the exact number of Covid deaths and people being treated in hospitals for the infection in China, where the situation is concerning.