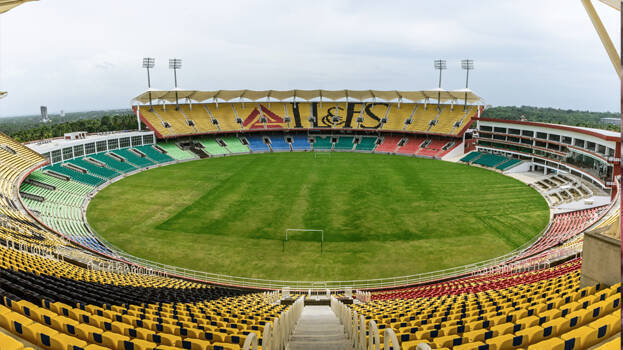 THIRUVANANTHAPURAM: The BCCI has sought an explanation from the Kerala Cricket Association on the controversy related to the increase in ticket rates for India-Sri Lanka ODI at Kariyavattom. The entertainment tax has been increased from 5% to 12% on the ticket price of the match. An explanation was sought on this issue and on the controversial remarks of Sports Minister V Abdurahiman on the hike in ticket prices.
But KCA's reply on the issue is that unnecessary controversies have arisen and there has only been some confusion in this regard. The price of ODI tickets is Rs 1,000 for upper tier and Rs 2,000 for lower tier. Ticket prices are inclusive of 18% GST and 12% Entertainment Tax. The sports minister responded by saying that those who are starving should not go to watch the game and the government should get the money. The BCCI sought an explanation after the issue became controversial.
Meanwhile, the BCCI had also earlier sought a report when KSEB has disconnected electricity connection last time when Greenfield Stadium was the venue for an international cricket match. There is also concern that the KCA's efforts to conduct the World Cup matches will be adversely affected as it is constantly in the news with controversies.