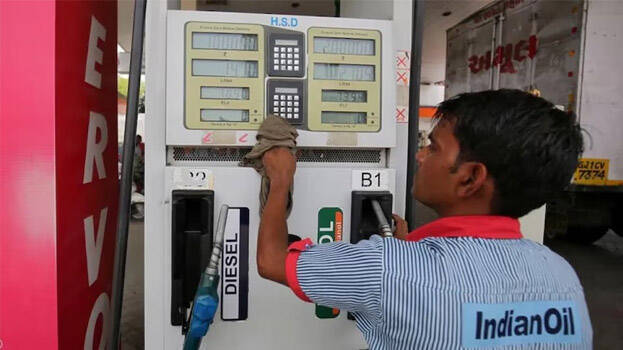 NEW DELHI: Petrol and diesel prices in the country are likely to come down very soon. Following the discussions held by the Union Ministry of Petroleum and Natural Gas with the oil marketing companies, it has been indicated that moves will be made to reduce the price of fossil fuels in the country.
State-owned Indian Oil Corporation, Bharat Petroleum Corporation Limited and Hindustan Petroleum Corporation Limited have not hiked petrol and diesel prices in over a year. This was seen as a move to prevent inflation in the country due to the global crisis that resulted from the Russia-Ukraine conflict. Union Petroleum and Natural Gas Minister Hardeep Singh Puri has said that the losses incurred by the companies due to non-increase in prices in line with their expense will be made up. This will pave the way for the reduction of fuel prices in the country.
Though Oil Marketing Companies are free to revise product prices based on economics, in practical terms political considerations are also important in the revision of prices.
Hardeep Singh Puri also claimed that prices of petrol and diesel have been under check, despite volatile prices of the Indian crude basket.
Puri said, "One reason for keeping prices of petrol and diesel under check is the reduction in taxes. The central government revised the taxes twice between November 2021 and May 2022. Prices of petrol and diesel have not been revised since May 22, 2022, when the Finance Ministry cut Central Excise duty followed by a reduction in sales tax by many States."
"However, during this period, on one hand, prices of brent crude have come down to USD 88 a barrel now from a high of USD 139 in March, on the other hand, India is increasing imports from Russia. Both of these have a combined impact on the overall fuel import bill, but losses are still there which seems to be the reason why oil marketing companies are not able to cut the prices."