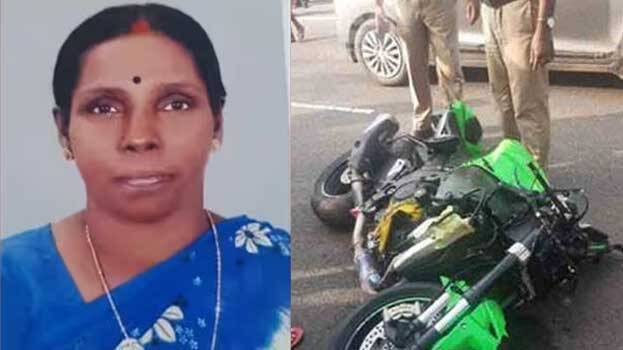 THIRUVANANTHAPURAM: In the incident where a passerby was killed by a racing bike in Kovalam, the rider who was driving the bike also dies. Aravind (24), a native of Pattom Potakuzhi was seriously injured in the accident with a broken neck and was undergoing treatment at Thiruvananthapuram Medical College.
According to the police, the accident took place while shooting the race for posting reels on Instagram. Sandhya (55), a native of Vazhamuttam, died after being hit by the bike driven by Arvind at excessive speed. The accident occurred around eight o'clock in the morning while Sandhya was crossing the road.
Due to the impact of the crash, both of them were thrown several meters away. Sandhya died on the spot and Aravind was found by the locals in a ditch on the roadside. Locals allege that on holidays and in the early hours of the morning, youths from various places are racing in the area.