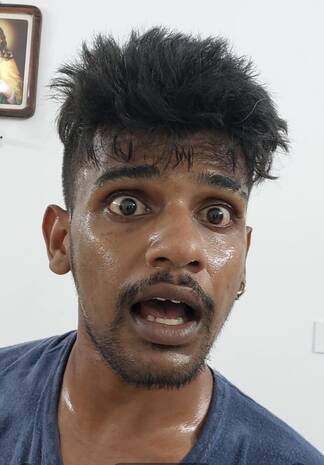 KOCHI: A drug dealer who tried to escape after unleashing his pet dog on the excise officers was arrested. Liyon Reji (23), a native of Kakkanad was arrested by Ernakulam Excise Special Squad.
Five grams of MDMA and three grams of ganja were seized from him. He was selling drugs under the guise of being an IT officer by staying in a rented house in Thuthiyoor in Kakkanad. A Siberian Husky, a foreign breed dog, also lived in the same room as Liyon. Based on the information received from a youth who was arrested in a drug case, the excise team surrounded Liyon's house. So, he unleashed the dog against them. Liyon was caught by a strategic move through transferring the dog to another room. A case will also be filed against him for trying to attack officers using dog.
Ernakulam Special Squad Circle Inspector M Sajeev Kumar, Striking Force Inspector Sijo Varghese, Intelligence Preventive Officer NG Ajith Kumar, City Metro Shadow Civil Excise Officer ND Tommy and Special Squad CEO TR Abhilash were in the team. The accused was produced in court and remanded.
Liyon has not stepped out of the house since he moved in. Food was ordered online. No one approached him being afraid of dog. After paying online, he will send the location to those who need drugs. He does transactions at home.