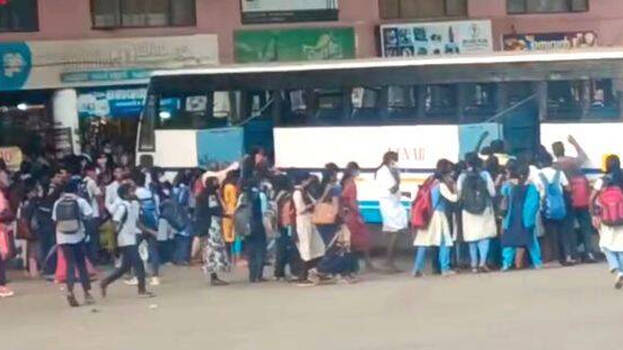 KATTAKADA: After the introduction of single duty in KSRTC, the timetable of transport service has got tangled with the people in distress. The issue is more serious in the Kattakada depot. Almost 86 scheduled trips have been changed in the depot leading to changes in the times of many services during crucial work hours.
Students going to school in the mornings and people often boarding for work to the capital are more affected by this new change of schedule. As of now, it is pertinent for people to wait hours only to get a packed bus with no space to breathe. People wanting to reach the general hospital ad RCC are in a fix over the timing change.
The staff in KSRTC should work for six days in total and for 48 hours. But if needed, the hours can be extended to 54. The current reform to single duty is not a well-researched one and is doubtful of bringing any profits to the department. The same practice adopted in the Parassala depot was received with harsh criticism and was later dropped.