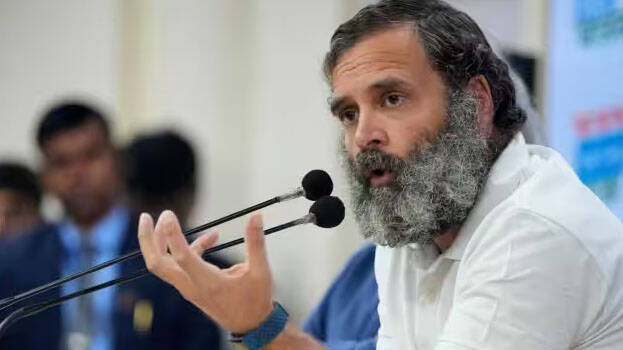 MEENANGADI: Rahul Gandhi MP questioned how businessman Gautam Adani travels with Prime Minister Narendra Modi when the Prime Minister goes on foreign trips.
"We can see Adani signing a contract with a country after Modi visits that particular country. Adani has control over 20 percent of the country's airports because of his close relationship with Modi. Truth is not with Modi even though he has all kinds of weapons. Modi thinks everyone is afraid of him. The Prime Minister does not realise the absolute last thing I am scared of is Narendra Modi. It doesn't matter if he is the PM of India. Because one day he will be forced to face his truth," Rahul said.
Gandhi also alleged that when he was talking about Adani in Parliament, PM Modi's hands were shaking. "Truth always comes out. All you have to do was to look at my face when I was speaking and his face. Look how many times the PM drank water and how his hands were shaking while drinking water," Rahul Gandhi said.
He further said that it is important for everyone in this country to see Parliament proceedings and understand the "nexus" between Prime Minister Narendra Modi and businessman Gautam Adani.