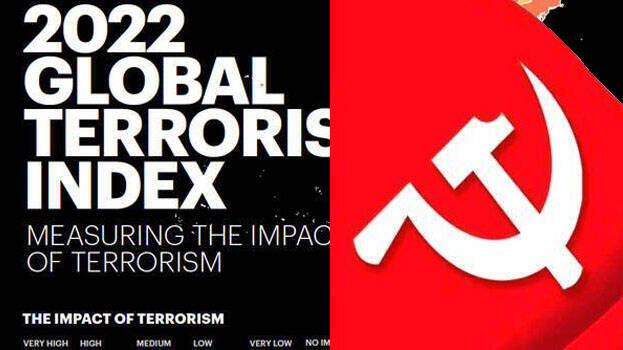 NEW DELHI: After widespread protests, CPI has been removed from the list of the most dangerous terrorist organizations prepared by the Institute of Economics and Peace. Earlier, CPI was listed in the 12th position in the report instead of CPI-Maoist.
The Institute of Economics and Peace, based in Sydney, Australia, recently released the list of the 20 most dangerous terrorist organizations of 2022.
At the top of the list is the terrorist organization ISIS. In second place is Al-Shabaab, a terrorist organization in Somalia. Al-Qaeda and Lashkar-e-Taiba were named below CPI. The number of deaths and injuries caused by the 20 terrorist organizations is also given in the list. The report also states number of attacks the outfits have made. According to this, the Communist Party of India has caused the death of 39 people.
After the release of the report, the CPI members were shocked and its rivals circulated the report widely. After this, the CPI lodged a complaint with the IEP.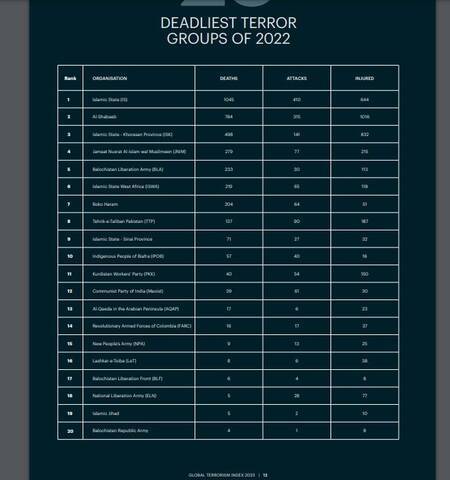 The leaders also said that legal and political action will be taken if the false report is not withdrawn immediately. After that, IEP corrected the mistake in the report by replacing CPI with Communist Party of India Maoist.

Meanwhile, India is 13th, Pakistan is 6th and Afghanistan is 1st in the list of countries most affected by terrorism. America is at 30th place.