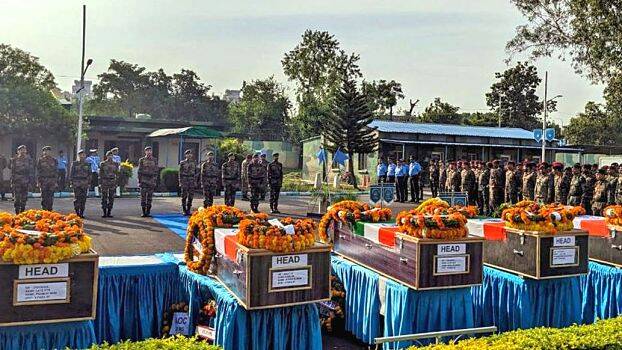 SRINAGAR: One terrorist was killed by security forces in an encounter in Rajouri district of Jammu and Kashmir on Saturday.
A large number of arms and ammunition comprising one AK56, four magazines of AK, 56 rounds of AK, a 1x9mm Pistol with Magazine, three grenades and one ammunition pouch was recovered from the terrorist, added the Indian army.
Another terrorist was killed in an encounter that took place in the Karhama Kunzer area of Baramulla. The slain person was identified as a terrorist linked with the proscribed terror outfit Lashkar-e-Taiba (LeT), Jammu and Kashmir Police said.
The deceased was identified as Abid Wani hailing from Kulgam. Police said that incriminating materials, including an AK 47 rifle, were recovered from the terrorist.
On Wednesday, two terrorists were killed in an encounter with security forces in Jammu and Kashmir's Kupwara district.