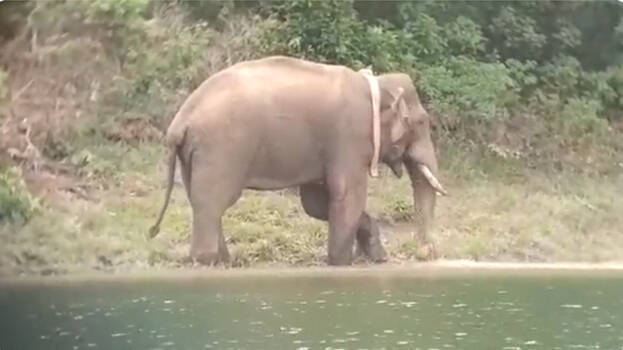 CHENNAI: The Tamil Nadu Forest Department has said that Arikomban who was released into the Kalakad Mundanthurai Tiger Sanctuary is healthy. Supriya Sahu, Additional Chief Secretary to Tamil Nadu Government, Department of Environment, Climate Change and Forests shared the videos of the elephant eating food.
Presently Arikomban is located in the area adjacent to the Manimuthar Dam site. The footage was captured by forest department officials who were monitoring the elephant. In the video, Arikomban is seen eating food after washing it with water.
On May 27 last year, the Tamil Nadu Forest Department decided to tranquilize Arikomban after he came into the inhabited area and spread panic. As part of this, a prohibition order was also announced in Kambam Municipality.
Preparations were made and the mission ended when Arikomban hid in the forest. Arikomban was caught with tranquilizer shots when the elephant came out of the forest near Pushanampetti. Tranquilizer was used when he reached a residential area at night.