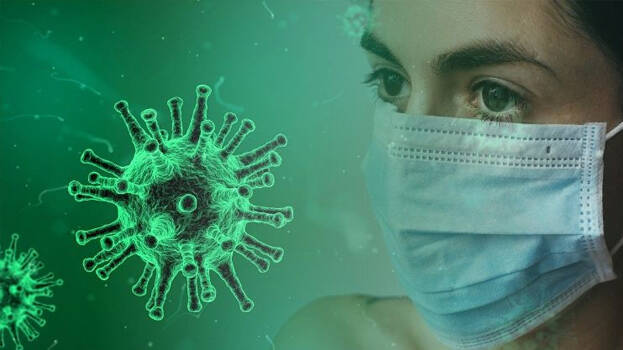 HYDERABAD: A Covid-19 positive woman, furious with her daughter-in-law for maintaining a distance, forcibly held and hugged her, resulting in the daughter-in-law testing positive just as the elder woman allegedly wanted it to happen.
After the daughter-in-law, who is in her mid-20s, became infected, she was reportedly thrown out of the house in Somaripeta village.
On learning this, her sister brought her to their parents' house in Thimmapur village in Rajanna Sircilla district on May 29.
The upset woman complained to revenue department officials, who visited her on May 31 in a video interview.
"My mother-in-law hugged me saying that I should also get infected with Covid-19," the woman told health officials who visited her on May 31 in a video interview.
"She was upset that I was maintaining a distance from her after she had tested positive," she told them.
As the younger woman did not allow her two children to go anywhere near her mother-in-law and she was also asked to take her food from a designated place, the older woman felt discriminated against and was upset.
"Do all of you want to live happily when I die?" she reportedly said and started hugging her daughter-in-law suddenly, with what officials say was the obvious intention that the daughter-in-law too should be affected by Covid-19.
Now affected, the daughter-in-law is under treatment in home isolation at her sister's house.
The woman's husband works as a tractor driver in Odisha where he had gone to work some seven months ago.
The woman, got married three years ago and was staying at her in-law's place for the last three years.
According to sources close to the woman's family, the woman's mother-in-law tested positive for Covid-19.
The mother-in-law noticed the sudden change in behaviour of the daughter-in-law who was maintaining a distance, providing food from a distance and not allowing her two children to go near her.
This reportedly hurt her ego, officials said.
Two revenue department officials who visited the house of the aggrieved daughter-in-law and provided her the medication required for her Covid-19 treatment said they are ready to take her complaint.
"We told her that if she intended to pursue a case against her mother-in-law, she would be guided on what steps to take," said one of the officials.