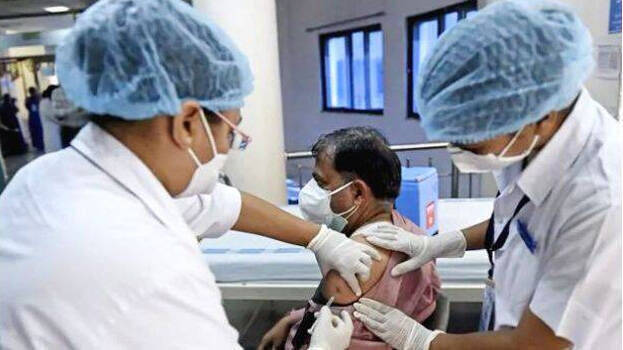 NEW DELHI: The Covid cases are rapidly rising in the country. A sum of 7,584 cases were recorded in the last 24 hours. 7,240 cases were reported last day. According to the union health ministry, the active caseload is 36,267. A total of 24 deaths were recorded raising the total death toll to 5,24,747.
In the country, 3,791 people have recovered in the last 24 hours. With this, the total number of people who recovered from Covid-19 has reached 4.26 crores. The daily Test Positivity Rate (TPR) is 2.26 per cent. A total of 3,35,050 tests were conducted in a week. So far, 194.76 crore vaccine doses have been administered in the country.
According to figures from various states, 2,813 cases were reported in Maharashtra in the last 24 hours. Kerala and Delhi stand second and third with 2,193 and 622 cases respectively. Five deaths were reported in Kerala. The central government has directed to strengthen monitoring in states, including Kerala, on account of the spread of the virus. According to a revelation by IIT Kanpur, the country will face the fourth Covid wave on June 22. As the number of cases is on the rise in the country, strong defense efforts are underway.