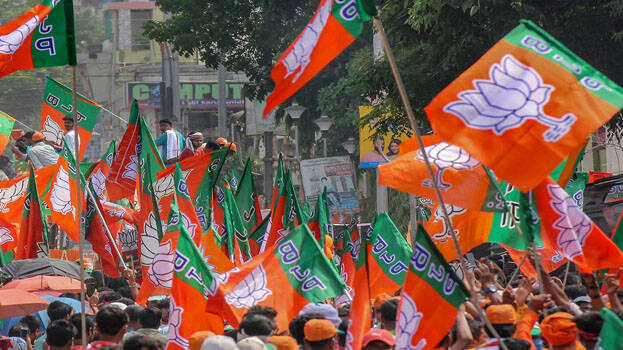 NEW DELHI: ABP C-Voter's latest survey has predicted that the BJP will remain in power in Uttar Pradesh, Manipur, Goa and Uttarakhand in the assembly elections scheduled to be held next year. The survey also predicted that Congress is likely to face the biggest setback in these areas.
The survey also predicted the possibility of the Congress, which is witnessing severe infighting, slipping to the third position in Punjab. According to the survey, Punjab is headed for a hung assembly with Aam Aadmi Party (AAP) overtaking the BJP and the Congress to become the single largest single party. Apart from Punjab, the AAP is likely to make strong strides in Uttarakhand and Goa.
At the same time, as the survey was conducted prior to the ongoing farmers' agitation in Lakhimpur in Uttar Pradesh, it is also a matter of debate as to how the current issues will affect the election result. The survey predicted that BJP will get 41.3 percent votes while the main opposition Samajwadi party will get 32 percent votes. The BJP will get 241 to 249 seats and the Samajwadi Party 130 to 138 seats. The BSP can expect 15 to 19 seats and the Congress three to seven.