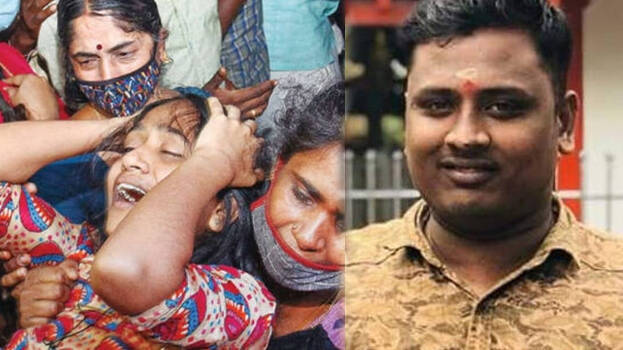 PALAKKAD: Arshitha is still in shock at the cries of her husband, who was hacked to death in front of her eyes, the other day. A group of youths hacked her husband Sanjith while they were on the way to her work place from her house. When he was taken to the hospital from there, Arshitha spent every moment praying. She expected that her beloved would return to life as early as possible.
It was a heart rending sight to all those who came to Elappully house after knowing the death. She kept on asking everybody about her husband's condition. Arshitha was the last to know about his death. When the body was brought to the house at 6.30 pm, Arshitha was seen crying on one side and the nine-month old baby playing without knowing anything and this was heart wrenching. She was wailing and told about the macabre incident to all there which happened in front of her eyes.
There were almost more than 30 hack injuries in his body. He was hacked after shifting her from the spot. The assailants returned only after confirming his death.