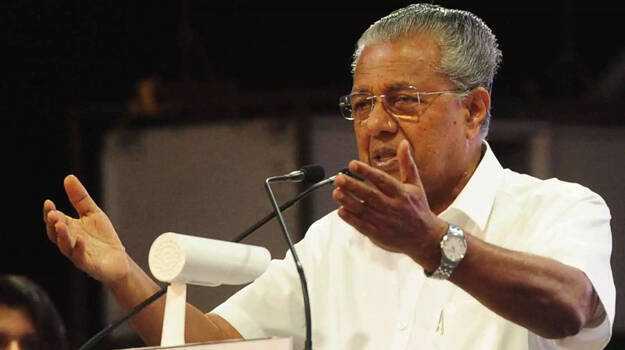 MALAPPURAM: Chief Minister Pinarayi Vijayan came down heavily on the Congress and the Muslim League. The chief minister blamed the opposition for their negative stance on the development in Kerala. The party don't want any development in the state, the chief minister said while talking at the CPM Malappuram district conference.
He said the centre is completely neglecting the state and regional alliances should emerge to fight the BJP politically. The UDF and the BJP are in deep political crisis and are trying for communal polarization. In every little issue they are finding difficult to convey their policies to the people. They are trying to spread communalism as a shortcut to this, the chief minister criticised.
The Muslim League had earlier reached an agreement with the Jamaat-e-Islami and the Popular Front. However, that changed and now the Muslim League has taken up the slogans of both the organizations. The chief minister said the peace activists of the Muslim League should come forward against the communal attitudes of the party and would not abandon any projects required for the state.