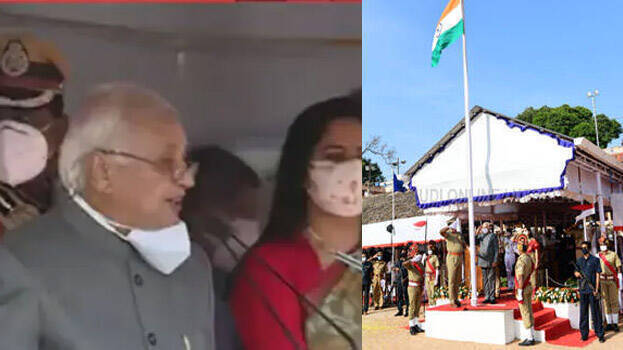 THIRUVANANTHAPURAM: Governor Arif Mohammad Khan said the country is proud of the Kerala model in infrastructure development. He praised the state while speaking at the Republic Day address after hoisting the flag at the Central Stadium in Thiruvananthapuram.
The Governor said the Covid period proved India's strength and in vaccination also Kerala is a model for the country. Arif Mohammad Khan also congratulated Chief Minister Pinarayi Vijayan on the achievement in Niti Aayog Index.
He said along with literacy and health sectors, the higher education sector should be uplifted. The Republic Day celebrations in the state were held under strict restrictions as the Covid outbreak continued unabated.
Only 100 invited attended the function held at the Central Stadium. The programmes were organised in districts under the aegis of the ministers. Only 50 were allowed entry. In the meanwhile, unfurling the national flag upside down in Kasargod has stoked a controversy.