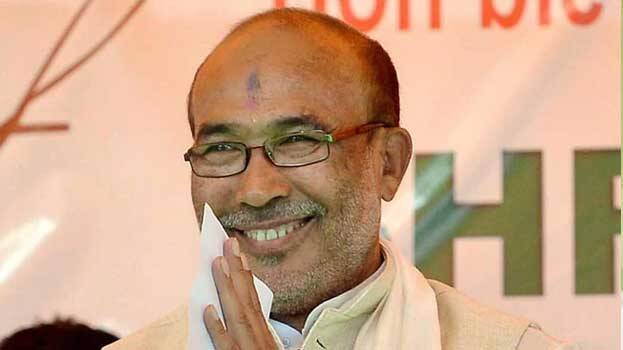 IMPHAL: Biren Singh has been sworn in as Manipur CM after the declaration of election results of five states. This is his second term as Chief Minister.
BJP has unanimously elected Biren Singh as CM. Several leaders including BJP National President J P Nadda was present at the oath-taking ceremony. The dispute between Biren Singh and senior MLA Biswajit Singh has left uncertainty over the selection of the next CM. Finally, Finance Minister Nirmala Sitharaman announced the decision.
This is the second term of the BJP government in Manipur. BJP retained power in the state by winning 31 seats. Congress bagged five seats and the NPP won seven seats. The Congress, which had ruled for 15 consecutive years, suffered a humiliating defeat in Manipur.