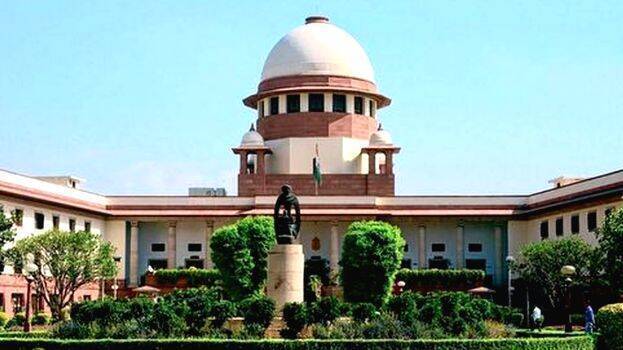 NEW DELHI: The central government on Monday informed the Supreme Court that it has decided to review and reconsider the provisions of Section 124A of the Indian Penal Code, which criminalises the offence of sedition.
The central government changed its stand in a new affidavit yesterday as the bench headed by Chief Justice NV Ramana was about to hear petitions challenging the constitutional validity of the sedition law.
The Centre asked the Supreme Court not to take a final decision on the petitions questioning the validity of the sedition law till the matter is examined by the government.
On the other hand, the Central government on Saturday told the Supreme Court that the 1962 verdict of the five-judge Constitution bench case which upheld the validity of the offence of sedition under Section 124A of the Indian Penal Code, is binding and continues to be is a "good law and needs no reconsideration".
Solicitor General Tushar Mehta, representing the Centre, in the written submissions on Saturday said that the 1962 five-judge bench judgement of the top court in Kedar Nath Singh v/s State of Bihar case which upheld the validity of Section 124A of IPC has stood the test of time and applied till date in tune with modern constitutional principles.
However, in its new affidavit, the Centre said that Prime Minister Narendra Modi is of the firm view that the baggage of colonial-era laws, which outlived their utility, must be scrapped during the period of 'Azadi Ka Amrit Mahotsav' (75 years of independence).