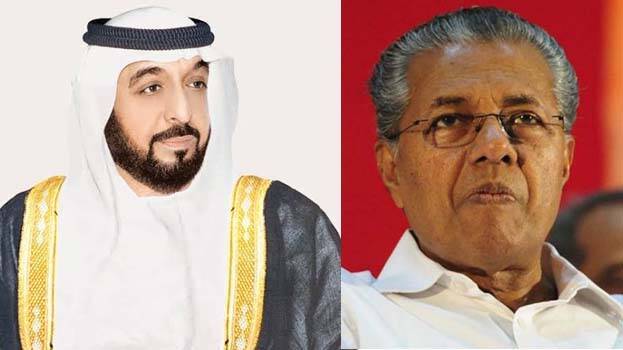 THIRUVANANTHAPURAM: Chief Minister Pinarayi Vijayan expressed his condolences on the death of UAE President Sheikh Khalifa bin Zayed Al Nahyan. "He led the modernization of the UAE and was a ruler who always maintained close ties with Kerala. Bin Zayed had played a major role in strengthening relations with our country", Pinarayi Vijayan said in his condolence message.
"His care for the welfare of the Indian community, including the Malayalees in the UAE, will always be remembered. He extended a helping hand to Kerala during the floods and has always been a friend of Kerala. The demise of Sheikh Khalifa bin Zayed Al Nahyan has caused a great loss", he added.
On Friday, the UAE News Agency reported the death of Sheikh Khalifa bin Zayed Al Nahyan to the world. He has been the President of the UAE since November 3, 2004. He was 73 years old. He succeeded his father, Sheikh Zayed bin Sultan Al Nahyan, to the presidency. She was born in 1948. He is the second President of the UAE and the 16th Ruler of Abu Dhabi.