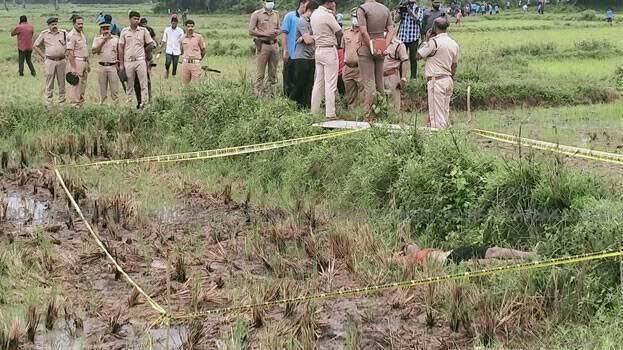 PALAKKAD: Two locals have been taken into custody on today evening in the incident where two policemen were found dead near Muttikulangara police camp. They told the police that an electric trap had been set up in the field to chase away wild pigs.
They said that they found two people dead in the morning and removed the trap later. During interrogation, they revealed that they took the bodies and kept them in two places. Detailed questioning still continues.
Havildars Ashokan and Mohandas were found dead in a field behind the camp. Both have been missing since last night. The bodies were found this morning. The initial conclusion was that of death due to electric shock as the bodies had burns in them. But villagers said that there was no chance of shock at the area where the two bodies were found.