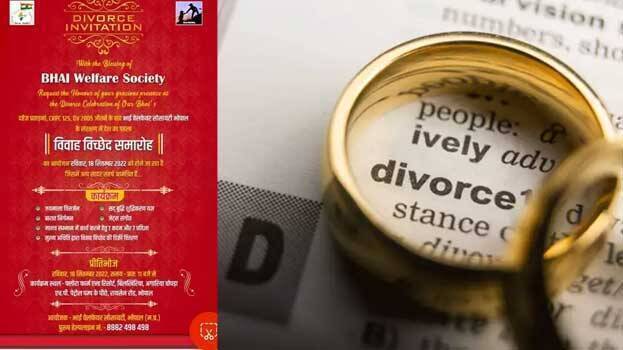 BHOPAL: An NGO based in Bhopal is organising a ceremony to celebrate the divorce of men who have endured long-drawn legal battles. The NGO named 'Bhai Welfare Society' is organising the program for 18 divorced men. The invitation for the event on September 18 had already gained much attention.
The officials of the organization said that such a program is being conducted as a symbolic acceptance of life beyond marriage and to motivate men to continue to live their lives.
Bhai Welfare Society is an organization that works to help men who are facing problems related to divorce cases. The organization says that the freedom received after economical, social and mental struggle should be celebrated.
Eighteen men were divorced in two and a half years. The organization tries to strengthen such men mentally. Often men have to pay a huge amount as alimony. These things stress them out. Therefore, organizing committee member Zaki Ahmed says that it is necessary to conduct such programs to help them move forward in life.
Those who have enjoyed married life for only one day and those who have been married for thirty years are among those who have been divorced. A man who was married for only one day took a year to get a divorce. That is why it was decided to celebrate their freedom. The names of their ex-wives will never be revealed. It was originally planned to be a small event. But Zaki Ahmed added that after the invitation went viral, he got the support of many people and that is why he decided to organize a grand event.