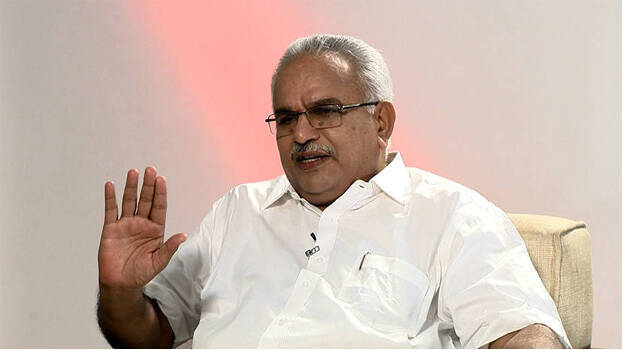 THIRUVANANTHAPURAM: The CPI state conference witnessed the official faction led by Kanam Rajendran ensuring complete dominance. The manoeuvres of the official side yielded results, including determining the course of the delegates' meeting.
All the moves of the Ismail faction, which had raised the threat of competition before the conference and created an atmosphere of tension, failed. The public response made by C Divakaran also put the Ismail faction on the defensive. The opposition faction, which calculated that it could make gains through controversies including the age limit guidelines, became ineffective. The further moves of the Kanam faction, which has gained a complete upper hand, are also being watched.
The opposition faction was held back from the competition by the firm belief that it would not have the upper hand. The official leadership succeeded in persuading the delegates of the conference that there was no justification for raising the age limit criteria, which had been effectively implemented from the grassroots level to the district conference, only in the state conference. Organized criticism was raised against both C Divakaran and Ismail. The picture became clear by the end of last day's discussion on the activity report.
KE Ismail and C Divakaran, senior leaders who instigated the riots, were dropped from the state leadership councils. Ismail is technically still in the national leadership. The upcoming Party Congress will see him exiting there as well. Ismail became emotional during the speech at the conference venue yesterday. He was stumbling over his words when he said that he will not have another opportunity to greet the workers like this in another gathering. Divakaran, on the other hand, returned before the meeting was over. Speaking to the media, he said that he had recused himself from the council. Divakaran currently holds no position in the party other than the post of chairman of Prabhat Books. Questions are also being raised regarding what action will the new council take against Divakaran for his public responses.