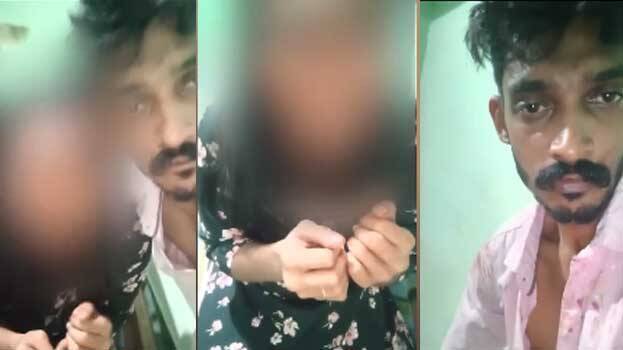 THIRUVANANTYHAPURAM: A youth brutally attacked his wife for going to work. The woman, a native of Malayinkeezhu, in the capital city was subjected to a cruel attack. The youth identified as Dileep came home drunk on October 16 and beat her brutally.
He shot the visuals of making her say that she will not go for work again. 'I am the one who hit her. I am the one who injured her mouth and I am the one responsible for the blood to ooze from her face. She will not go for work from tomorrow. Dileep can be seen saying in the visuals that what he is saying is fair.
The visuals show the woman sitting near him with wounds and crying. The woman is heard saying that she will not go for work anymore. The woman is an employee of a margin free shop. The woman is heard saying that if she doesn't go for work, her children will starve and that she has to pay the loan and that is why going for work and if her husband gives her money, she won't go for work.

He beat her cruelly after she questioned him when he came home drunk. He beat her with his hand and a stick. The woman sustained injuries on her head and face. After recording the visuals, Dileep himself shared it on social media and sent it to some of his friends. The woman immediately lodged a complaint with the police. He was taken into custody on her complaint. The police have registered a case against him for murder attempt. His arrest has been recorded. Theirs was a love marriage and have two children.