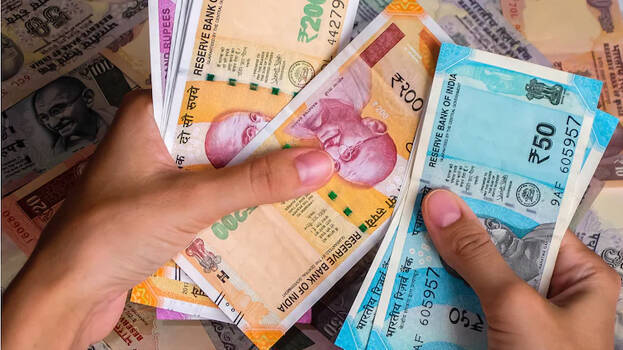 Even if the financially constrained Kerala do not have the right to print currency notes, the currency printed in the country will use ink developed in Kerala.
The Reserve Bank of India will use the chemical powder developed by the National Institute for Interdisciplinary Science and Technology at Pappanamcode in Thiruvananthapuram. The team led by Malayali and prominent chemical scientist, Dr. A Ajay Ghosh and Dr. C Vijayakumar had developed the pigment to be used to print currencies.
Currently, the RBI was using ink with pigments made by fluorescent materials and a solution made by mixing certain chemicals. Cotton and linen material paper specially made after 23 levels of security is used as currency papers. The fluorescent material pigment used to make the ink was developed by the team in Thiruvananthapuram.
The pigment is imported from Switzerland currently. The chemical solution was produced in our country. Once the pigment is also developed in our country, the cost of printing currency notes can be slashed by 70%. This will also be able to counter the enemy countries' design to produce counterfeit currency to destabilize our nation.
Principal Scientist and team leader, C Vijaykumar said that it was in 2016 through the Atma Nirbhar Bharat that the mission to develop the ingredients of the ink was given to the institute in Thiruvananthapuram. The institute was handed the mission because of its expertise in photonics and photon chemistry since past one-and-half decade.
Once the mission was successful the team received last year's award for excellence in science. The responsibility to commercially produce the product developed here is with the VHMA in Bengaluru. The ink will be developed at National Security Press in Madhya Pradesh. And the notes will be printed at the RBI Press in Mysore.
Team leader C Vijaykumar is a native of Patambi. After finishing the research under the Institute Director, Dr. A Ajay Gosh he went to Osaka University as Assistant Professor. He returned to Thiruvananthapuram and became the Principal Scientist. University College teacher, Bijith Balan is his wife. The couple has a son, Aditya studying in eight standard.
Dr. Ajay Gosh is native of Kollam. He joined the institute at Pappanamcode in 1988. He is one of the top scientists in fluorescent materials research. His wife is Ambily, a teacher. Their children are Ananthakrishnan and Anantharaman who both are Engineering students.