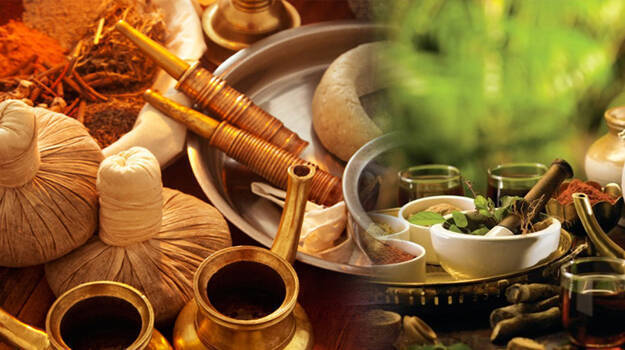 PALAKKAD: The contribution of Kundarampalayam village in Palakkad has played a huge role in the glory of Ayurveda medicines. About 300 families residing here supplies ayurvedic herbs to prominent ayurveda medicine manufacturing companies in the state. In addition to government company Aushadhi, more than half of ayurvedic herbs to Kottackal, Sreedhari, Thaikkattu and Kandamkulanji Vaidya salas has been provided from Kundarampalayam.
The villagers start their daily routine by collecting herbs before sunrise and return by evening with several herbs. There are seven warehouses where the herbs are bought. They will receive Rs 700 to 1000 per day.
Leaves, roots and tree barks are among the herbs collected and given to warehouses. Every two weeks, about eight tons of goods will be supplied to the manufacturing units from each warehouse. More than 100 tons of herbs are transported from seven warehouses every month.
Major companies will call for two tenders in a year. A minimum of 30,000 kg is asked in a tender. Rs 120 per kg for Kurunthotti. Rs 36 lakh for 30,000 kg in a season.
Herbs and Price (Per Kg)
Kurunthotti - 120
Adalodakam - 60
Thiruthalli - 50
Koovalam -30
Kanjunni - 60
Aloe vera – 25
Cheruthek – 170
Neermathalam – 50
Neela Amari- 55
Elaneer Poonkula- 40