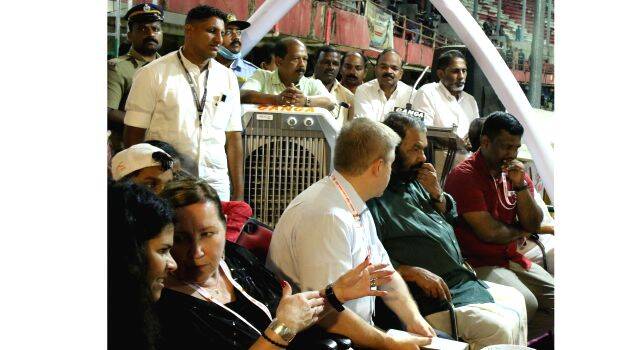 THIRUVANANTHAPURAM: A Finnish education team has reached the capital city to study the general education sector and educational models in Kerala. They reached the pavilion of the state school sports meet and shared friendship with Minister V Sivankutty.
The visit is a continuation of the visit of the Chief Minister and his team to Finland. The team that will be in the state till December 8 and will discuss the areas like Kerala's pre-primary education, mathematics and science learning methods, teacher training, evaluation methods and research. Today, they will visit the offices of Principal Secretary of General Education and the Director General of Education.
They will also visit the office of Samagra Shiksha Kerala tomorrow. They will also attend a meeting and visit other places. The team will also participate in cultural evening and reception organized by Minister V Sivankutty. The group will visit Chief Minister Pinarayi Vijayan on 8th and will return the next day.