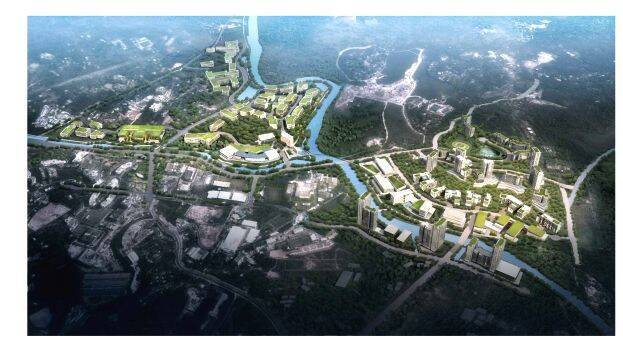 KOCHI: India's largest IT park, 88 lakh square feet building, 90,000 job opportunities, world class township, transformation in Kerala's economy, these were all the promises made on November 16, 2007, when the foundation stone of the Kochi Smart City project was laid. 15 years later, all these promises went in vain. The IT Park project jointly launched by Dubai Holdings and the Kerala government with an investment of Rs 2,609 crore is stalled.
Only one building of 6.5 lakh square feet has been completed on 246 acres in Edachira, Kakkanad. Less than 3,000 people were employed. Not even a big software company started their office. Apart from the school, none of the other constructions have been completed.
The agreement was signed on May 13, 2007 by the government and TCom, the former company of Dubai Holdings. Several announcements including bringing in big companies were raised but nothing happened. Many companies backed out from the project.
33,000 job opportunities – unfulfilled promise
There are no big IT companies in the completed building. It has only small companies providing IT services.
The promise that private entrepreneurs will build 61 million square feet of IT buildings has also not been fulfilled.
The construction started in 2019 by five entrepreneurs was supposed to be completed in 2021. But it is uncompleted.
The hope of providing opportunities for IT experts including Malayalis who are abroad has also gone in vain.
The promise was 5,000 jobs in the first five years and 33,000 jobs in next ten years.
Government continues silence
Smart City authorities in Kochi refused to provide details of the project. It is indicated that the financial problems of Dubai Holdings have caused the stagnation. The government is also not intervening strongly. It is also alleged that when the IT sector in Kerala is growing, the inability to bring in big IT companies is due to the mismanagement of Dubai Holdings.
Shares
Dubai Holdings 84%
Government of Kerala 16%
Chairman: Pinarayi Vijayan (Chief Minister)
Managing Director: Khalid Malik (Dubai Holdings)