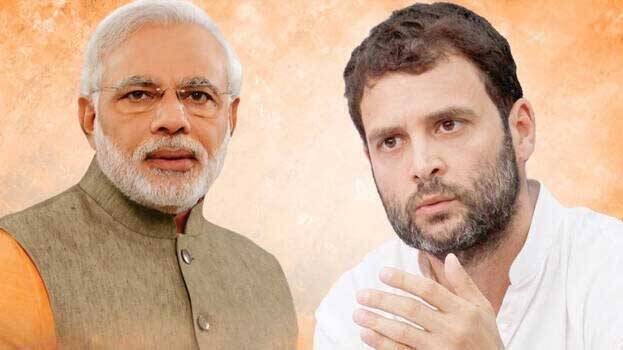 GANDHINAGAR: The Bharatiya Janatha Party (BJP) has managed to surpass the exit poll surveys in Gujarat as they currently lead in 156 seats. Although the exit polls predicted another term for BJP in Gujarat, the number of seats were less in every survey. The predictions were that the Congress would face a huge setback and the Aam Aadmi Party would open its account and win up to 21 seats.
India Today My Axis predicted that the BJP will win 129 to 151 seats in the elections to the 182-member assembly in Gujarat with 46 percent of the vote. Republic TV predicted that the BJP would win 148 seats and NewsX predicted that it would win up to 140 seats. As per the exit polls, vote share of Congress was predicted to go down by up to 10 percent. Exit polls also predicted that the Aam Aadmi Party would win up to fifteen percent of the seats.
But according to the early indications the saffron party has exceeded expectations. Meanwhile, Congress has gone further down and is only leading in 17 seats. The Aam Aadmi Party, which won the Delhi MCD election, managed to win only five seats.
In Gujarat, counting of votes will be done at 37 centers in 33 districts. Postal ballots are counted first. The Election Commission has appointed around 700 officials including 182 observers at the counting stations. Three tiers of security arrangements have been put in place at each centre. Elections were held in two phases on December 1 and 5 and for 68 seats in Himachal Pradesh in one phase on November 12.