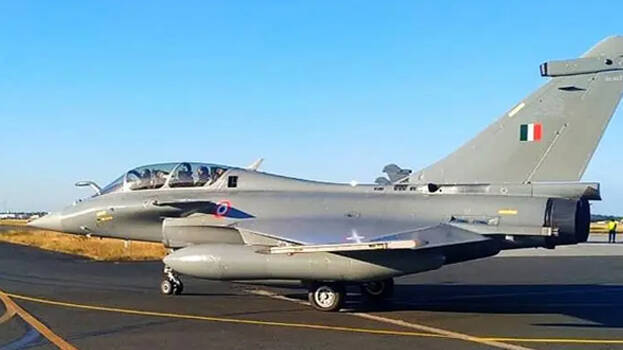 NEW DELHI: The last of 36 Rafale jets arrived in India as Indian Air Force shared the joyous update on social media.
"FEET DRY! 'The Pack is Complete' The last of the 36 IAF Rafales landed in India after a quick enroute sip from a UAE Air Force tanker. Shukran jazeelan.", the IAF tweeted.
The decision to bring in highly rated Rafale jets was on the realization that in case of another war, the nation might be forced to face Pakistan and China simultaneously.
In 2020, India got five of the 36 Rafale aircraft. The Rafale joined the 17 Squadron of the Air Force known as the 'Golden Arrows'. Defense Minister Rajnath Singh said at the ceremony to receive the first batch that the Rafales are a strong message to those who intend to challenge India's sovereignty. Rafale then became a constant presence at India's air shows. Later, France delivered the remaining fighter jets to India on several occasions.
The deal between India and France for Rafale is about 9 billion dollars. Each jet costs around Rs 670 crore. The Rafale was handed over to IAF with several changes as per India's demand. Most of these have not been disclosed for security reasons. A number of systems in the aircraft have been modified, such as missile approach warning and infrared search and track systems.
Rafales are manufactured by France's Dassault Aviation. The same company also manufactured the Mirage aircraft that was crucial in the Kargil war and the surgical strike in Pakistan.
Following the multi-billion dollar deal, France has now become a close ally of India and has voiced its support on several occasions at the UN.