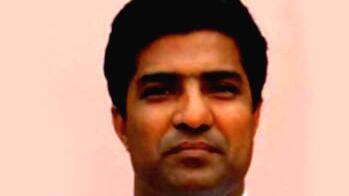 THRISSUR: A priest who sexually assaulted a girl was sentenced to seven years rigorous imprisonment and a fine of Rs 50,000. Raju Kokkan (49), son of Amballur Joseph, was convicted under the POCSO Act by Thrissur fast track court judge Bindu Sudhakaran. The fine should be paid to the girl child.
Failure to pay will result in further imprisonment of five months.
The incident happened in 2014. The complaint was that the girl who had come to the first mass class of the parish was called and sexually assaulted. Children of the class, teachers and priests became witnesses in the case. The pictures taken in the mobile phone became crucial evidence.
The court held that this is an act that should never be done by a priest who should act as an example in the society and therefore the he does not deserve any consideration.
The case was registered by the Ollur police. Inspectors SP Sudheeran, NK Surendran and A Umesh completed the investigation. Thrissur Fast Track Court Special Public Prosecutor KP Ajay Kumar appeared for the prosecution.