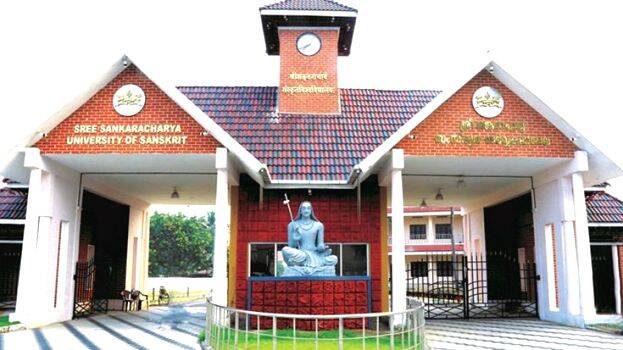 THIRUVANANTHAPURAM: Sanskrit University is coming up with advanced courses to teach Sanskrit to students of foreign universities. The varsity will soon sign MoUs with the University of Groningen in the Netherlands and the Central European University in Vienna for Sanskrit studies and student-faculty exchange. Sanskrit University Vice-Chancellor Prof MV Narayanan told 'Kerala Kaumudi' that the varsity is making the move taking into consideration that there is a demand for Sanskrit studies in Europe, Britain and the USA.
Sanskrit University will prepare the required syllabus and courses for foreign universities. It will also provide teachers to teach Sanskrit online. In addition, there will be an agreement for faculty-student exchange (Exchange Programme). The varsity will also sign an MoU with the Central University of Hyderabad for Sanskrit and Theater studies and with Health University to conduct an online Sanskrit PG program for Ayurveda PG students. BAMS students will be taught Sanskrit as minor courses.
Apart from certificate courses for those interested in acquiring proficiency in the Sanskrit language, similar courses will be started in other languages ​​as well. PG courses will be started for in-depth study of Sanskrit. B.Ed and new generation courses will be started at regional centres of the varsity. Sanskrit undergraduate and postgraduate courses will be consolidated. Research programs will be strengthened. The varsity will start five-year integrated courses. In these, there will be an exit facility to complete the study after three years.
New courses
PG Diploma in Sanskrit Computational Linguistics,
Multidisciplinary Masters in Disaster Mitigation and Management,
Post Graduate Diploma in Active Aging and Wellness Rehabilitation