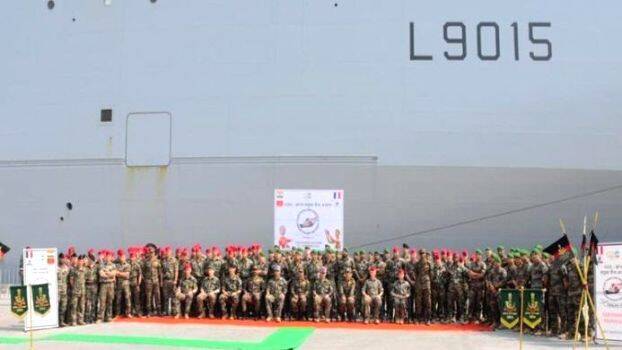 THIRUVANANTHAPURAM: The first joint military exercise of the Indian and French armies is underway at the Pangode military centre in Thiruvananthapuram. This is the first time that the two countries have engaged in a military exercise as a company group.
Yesterday morning, the joint military team practiced yoga after planting saplings at the military base. The joint training will be from 8 am to 5 pm. The night training and practice are from 8:30 pm. The military exercise will conclude on Wednesday.
A team consisting of 6 officers and 111 soldiers came for the joint exercise under the command of Major Calfan of the French Army. The French contingent arrived as part of the Dixmood mission of the French marine regiment. The objective is to enhance interoperability, coordination and cooperation between the two forces. The military exercise is based on the theme of "humanitarian assistance and disaster relief operations in adverse situations". A military spokesperson said that the joint exercise will consolidate the strategic partnership between India and France and lay a strong foundation for peace and unity.