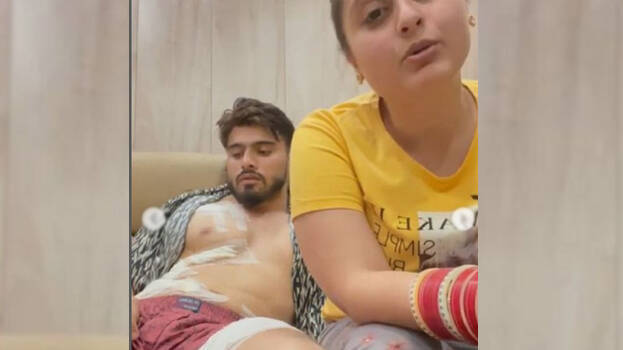 PANAJI: The Goa police have taken action in the incident in which a tourist family was attacked in the state. Four men have been arrested for attacking the tourist family using swords and other deadly weapons. The arrested persons are Roshan, Nairon Reginaldo Diaz, Joseph Alex Lobo and Kashinath Viswor Agarkhadeke. The police said the arrested persons have been booked under various charges, including attempted murder. One person was injured in the attack which took place in the Anjuna region in Goa.
The incident took place on March 5. Delhi native Ashwini Kumar Chandrani, who was injured in the attack, and his family had been staying at Spazio Leisure Resort in Anjuna. Ashwini had complained to the resort manager after he had a dispute with an employee of the resort. Following this, the employee was sacked from his job. Roshan and his gang members attacked the family over this feud. The incident came to light when one of Ashwini's family members posted on social media a video of the accused attacking them using deadly weapons.
It is alleged that the police initially refused to take action even after receiving the complaint from the family. Several persons, including Goa Chief Minister Pramod Sawant, had responded on the issue. Later, four people were arrested in the investigation based on the CCTV footage of the incident. The police said that more people are likely to be arrested in the case.