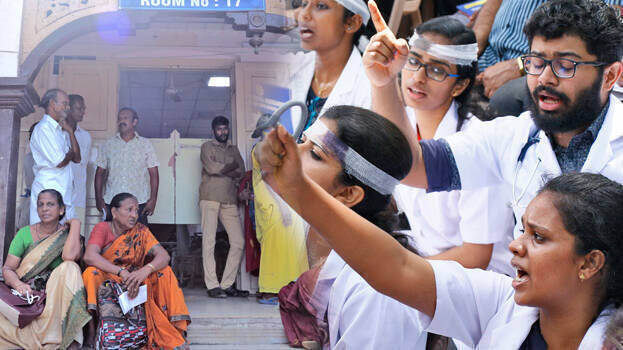 THIRUVANANTHAPURAM: The strike called by the doctors against increasing attacks on health workers and doctors in the state, have started. In the strike led by the Indian Medical Association (IMA), there will be treatment only in the casualty and emergency surgery in government and private hospitals across the state. The doctors' organizations have requested that no one should come to the hospital except for emergency treatment and have asked everyone to cooperate with the strike.

The strike which started at 6 in the morning will end at 6 pm. The work in both government and private hospitals may come to a complete standstill due to the strike. Hospital managements are also supporting the strike.

The strike is against the attack towards a cardiologist of Fathima Hospital in Kozhikode in the presence of the police and escape of the accused in the incident. Doctors' associations along with private and corporate hospital managements and 40 specialty organizations are supporting the strike.

Meantime, the striking doctors will hold a dharna at the IMA headquarters in Anayara as strike in front of the secretariat is prohibited due to the visit of President Draupadi Murmu to Kerala. The organization's state president Dr Sulphi N will inaugurate the dharna.