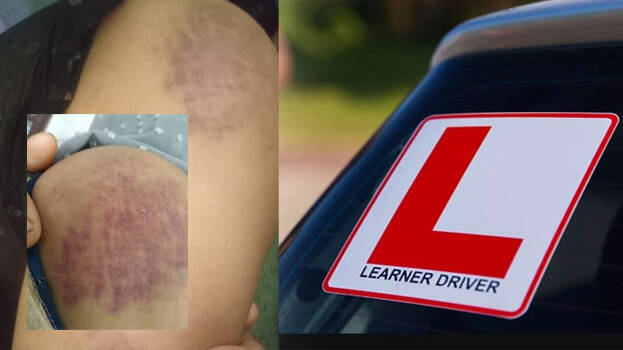 KOLLAM: A complaint has been filed against an instructor for brutally injuring a woman with a screwdriver, during her driving classes. Shamna, a resident of Kollam Ashramam Vaidyashala, approached the East Police with the complaint. Shamna joined for the driving classes two weeks ago. The instructor started harassing her from the start of her classes. She didn't mind the harassment at first, thinking it was part of her classes. The harassment then progressed to brutal injuries.

The instructor hit on her left shoulder many times. Shamna filed the complaint as she was unable to bear it. The next day applied balm on the swollen area. The next day also the instructor injured her with the screw driver. With this, Shamna filed the complaint with the police.

The police after probing the complaint, summoned the owner of the driving school to the station, questioned and registered a case. The statement was that it happened unknowingly due to mental stress. However, the police were not ready to take this at face value and registered a case against the instructor.