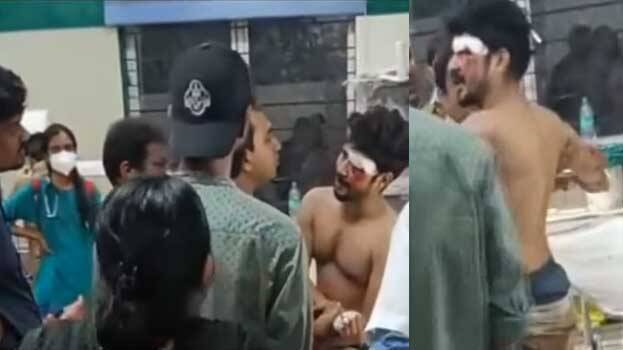 KOCHI: A doctor on duty comes under attack again. The incident happened at Kalamassery Medical College at 11 pm last night. A man, who came to the hospital seeking treatment after sustaining injuries in an accident, attacked the doctor and some others present in the hospital.
Doyal Valdin of Vattekunnu, who caused trouble, was arrested soon after the incident. The vehicle he was driving met with an accident and he sustained injuries in it. Eyewitnesses said that he was behaving abnormally since he reached the hospital. The complaint is that Doyal shouted at the doctor Irfan Khan, who came to treat him. He also slapped and pushed the doctor. The complaint filed by the doctor said that he threatened to kill him and hurled abuses at the women employees present there.
It is not clear whether Doyal was under the influence of alcohol or had used drugs. The Kalamassery police took him into custody last night itself.

Meantime, Sandeep, the accused in Dr Vandana Das murder case, will be produced in Kottarakkara court today. The police had submitted the production warrant for the accused in the court yesterday. Based on this, the Kottarakkara court directed to produce the accused directly.