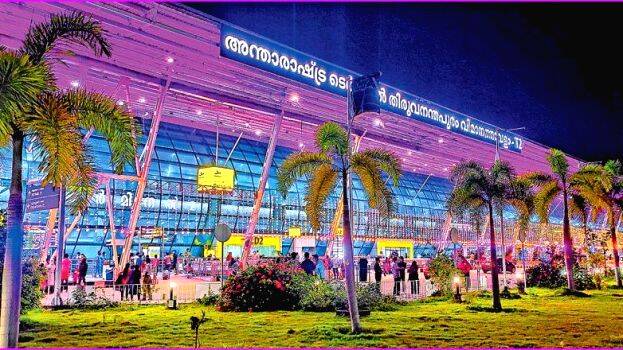 THIRUVANANTHAPURAM: The Adani group plans for a five-star opulent hotel and an air traffic control tower to be built near the international airport terminal in Thiruvananthapuram. The Adani takeover was official after the group conducted a Gujarat-like cultural ritual before venturing into the airport business in the capital. The hotel will be built on the right side of the terminal. The details and documents have been passed to the government as approval is needed to start construction without inflicting any harm to the environment.
The 240-room hotel can accommodate up to 660 people. The hotel will have its exact location near the end of the flyover connecting airport in Chacka. As of now, there exist no such elite hotels near any airport in Kerala. After approval from the government, the contract will be given to top hotel business mavens like Oberoi. As of now, pilots and air hostesses are accommodated in hotels far away from the capital. The move will be a solace to help cut short the long sojourn after a busy days flight for staff
Foreigners will also get benefited from the fast-approaching elite hotel adjacent to the airport. The ATC tower in the capital will be very much a clone of what is seen in Mumbai airport. The 49-meter eight-floor-high building will be handed over to the airport authority after completion. Almost 350 flights pass through the capital city, which will get more precision and technical prowess with the completion of the ATS tower.