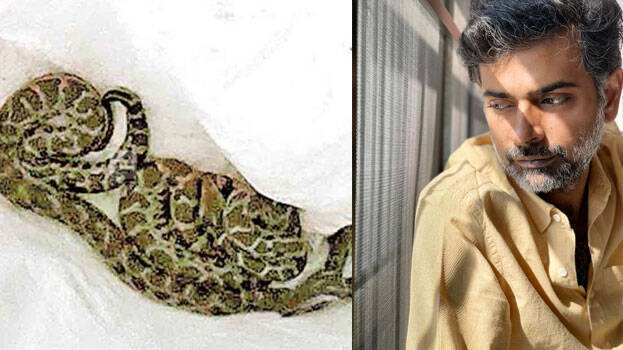 ALUVA: 16 baby pythons were caught from the courtyard of director Alphonse Puthren's house. Snake catcher Shine and the locals caught and put them in a sack and then handed it over to the forest department.
An auto driver who passed that house saw the snakes on the road. He saw them entering the gate, courtyard and in some branches of a tree.
The baby pythons were found in old pipes discarded by the water authority near the director's house. The other portion of the pipe covered with mud was closed with glass pieces.