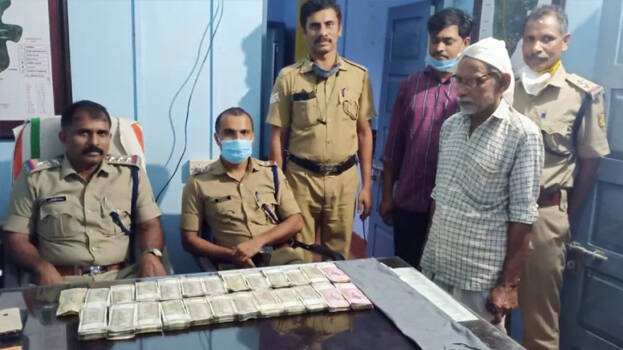 TIRUR: A man has been arrested with unaccounted money of Rs 16 lakh. The police nabbed Kasim, a native of Tirurangadi, from Tanur. He hid currencies worth Rs 500 and 200 after tying the notes to his body like a belt. The police nabbed him when he reached Tanur in Coimbatore-Kannur Express Train.
Police said that he had brought money from Coimbatore and distributed earlier. He escaped from the police after changing his mobile phone frequently and switching off his phone. He was earlier arrested in hawala money cases.
He was nabbed by a team led by Tanur DySP Mooza Vallikkad as per the instruction of Malappuram district police chief Sujith Das and assisted by Tanur circle inspector K J Jinesh, sub inspectors Sreejith, Haridas, CPOs Salesh, Vipin, Subair and Sajan.