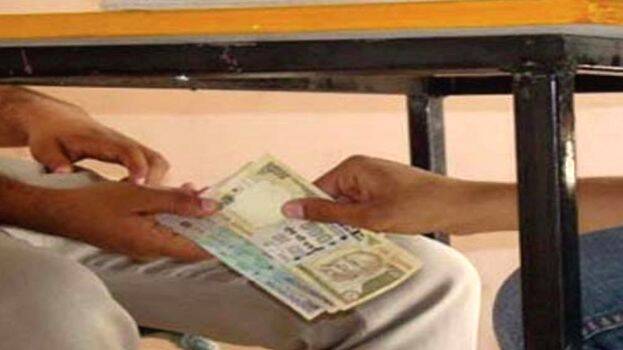 THIRUVANANTHAPURAM: In six months, seven employees, including a village officer, have been caught in bribery cases involving village offices. In addition to this, there are undisclosed incidents where ordinary people are forced to pay bribes without complaining to make things happen.
The people in the village office are key in things related to the land. Documents obtained from the Village Office are required to establish kinship, receive benefits and present cases.
It is with this in mind that corrupt officials take bribes.
The corruption is under the cover of services including land tax, one time tax on buildings, sketch plan for building construction, modification of property, land reclamation, sand and rock mining, permits for trade and industrial enterprises, reports on courts and civil and criminal cases, field services.
The revenue department usually takes the blame for wrongdoings of staffs in some village offices.
# Arrested and bribes
2021 July-1
Kannur Pattuvam Village Officer P Justice Benjamin took bribe of Rs 20,000 to issue legal heriship certificate
August 25
Ozhur Village Field Assistant Girish Kumar.
Took Rs 500 from Ali, a native of Omachappuzha, to convert the double survey number of a land to single.
September 28
Vattavada Kovilur Village Officer Siyad and Village Assistant Aneesh asked Rs One and a half lakh bribe from contractors Vincent and Alexander contractors to issue pass to cut trees,
October 29
Vattiyoorkavu Village Assistant Mathew demanded Rs 10000 from Swapna, a housewife, to collect the arrears of property. Three cents of land had to be taxed to write it in daughter's name.
November 5
Cheemeni Village Officer KV Santhosh and Field Assistant KC Mahesh demanded Rs 10,000 for issuing a title deed to Nisha
# Online service
Community, nativity, income, residence possession, possession and non attachment, widow, kinship, non cremelayer, destitute, domicile, marriage, non marriage dependent, mixed caste certificates.