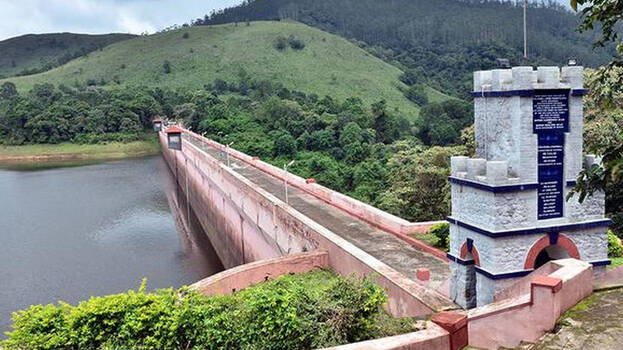 THIRUVANANTHAPURAM: The Chief Secretary has written to the monitoring committee to direct Tamil Nadu to reduce the water level in the Mullaperiyar to a safe level as the rains continue in the state. The letter was handed over by the chairman of the Mullaperiyar supervisory committee on Tuesday.
Kerala's main demand is that more water should flow out of the dam every day than the water coming in. The rule curve of the dam is 142 feet after November 30th. However, the Chief Secretary's letter states that the water level had reached 142 feet by 4 am on November 30. The 9 shutters in Mullaperiyar were opened on November 30 at 8 am. 2300 cusecs of water flowed through the tunnel and 4547.77 cusecs through the dam at 12 noon. The water level in Vandiperiyar rose and people panicked as the water suddenly was released quickly. Some houses were flooded. The shutters were opened, releasing 5700 cusecs of water which caused the flood.
Due to heavy rainfall in the catchment area of ​​the dam, more water should be released earlier than the inflow to the dam and the water level should be adjusted. The letter also asked that the water level not be allowed to rise above 142 feet.