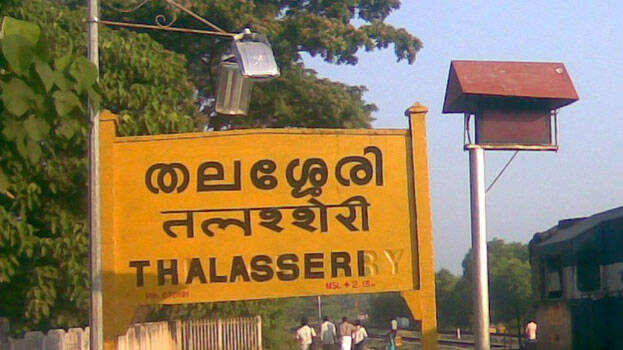 KANNUR: The police has clamped prohibitory orders in Thalassery from today till December 6. Staging marches and gathering of people have been banned. The police move is to prevent further trouble in connection with the incident of shouting provocative slogans in the marches staged in Thalassery as part of martyr's day of K T Jayakrishnan. Yuva Morcha had decided to stage marches in Thalassery this evening. The police decided to impose prohibitory orders fearing more attacks if marches are staged. The police did not give permission for the marches to be staged.
The police have registered case against 25 known people for staging marches shouting anti-religious slogans. They shouted slogans saying the mosque would be demolished. The police first responded saying that they have not noticed it. Wide spread protests broke out against the police after the video of the protests circulated on the social media.

The anti-religious slogan was chanted at a function organized by the BJP district committee. In response, DYFI, Youth League, Congress and SDPI organized anti-RSS demonstrations and events.